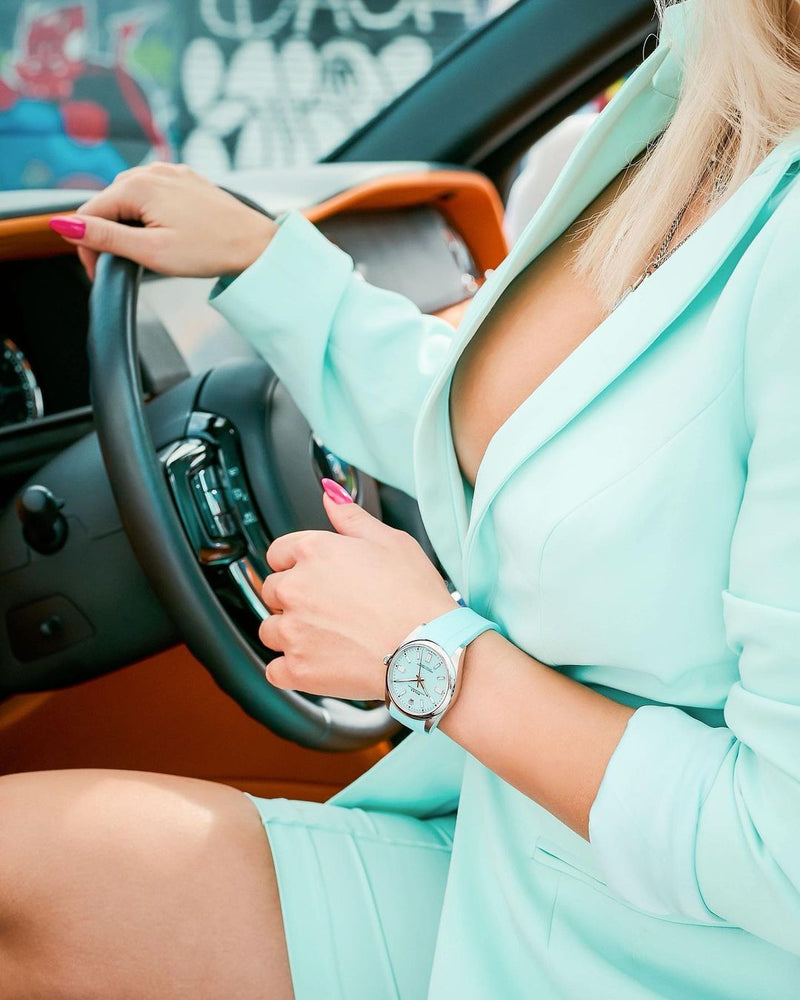 The Ultimate Guide to Luxury Women's Watches
Even though women's watches have certainly grown in popularity over the last number of years, women have long been disregarded by the watchmaking industry as an afterthought due to the economic success of the male sector of the market. While wristwatches were first born as 'wristlets' in the late 1800s - essentially gem-set bangles designed for women with tiny dials and movements, the end of WWI saw soldiers return from the battlefield wearing modified pocket watches on their wrists. 
As such, the wristwatch as a men's accessory and tool was born, leaving women in the dust to pick up the pieces. Ever since, women have not been encouraged to wear wristwatches as men have, and thus, many women who want to begin wearing luxury watches are left wondering where to start. Here in this guide, we will try to shed some light on luxury women's watches and where to start your collecting journey.
Find your aesthetic
The very first step to collecting luxury watches, as a man or woman, is to discover an aesthetic that suits you. With all of the different kinds of watches out there in the world, there is a large number of aesthetics to look into. Typically this is easiest when you consider your watch a part of your personal style.
Do you wear vintage clothes? If so, a vintage watch might be the way you should play it. Likewise, if you wear sporty clothes, or formal clothes, a sports watch like the Daytona might suit, or a formal watch like the Cartier Tank might be more up your street. But, ultimately, you should match your luxury watch to your prevailing sense of style so that it doesn't stick out, and you can pair it with the largest number of outfits.
Find your size
Next up on the list is to discover the size of watch that you want to wear. While luxury women's watches have historically been relatively small, the tide has turned in recent years, with women wearing everything from some of the smallest watches on the market to some of the largest, and everything in between. Perhaps the biggest benefit of being a woman is the plethora of sizes you can comfortably wear; something men can't usually get away with.
You could consider your wrist size and determine what size of watch you should look into but don't base all of your decision on that single metric. Instead, figure out what feels good on your wrist. Do you like the watch, regardless of its size? Do you like its weight? Can you feel it slide up and down your arm? These are the questions you need to consider, not just that it fits within the traditional guidelines that are no longer adhered to by most female luxury watch collectors. Wear whatever size watch you want and are comfortable with.
Find your Color
Beyond your chosen aesthetic and size is perhaps the final consideration to be made when looking into what watches you want to collect, the watch's color. This can manifest itself in several ways. The primary way is the color of the dial. The most popular luxury watch dial color options are blue, black, white, green, and gold – but you should select the color that best matches your most popular outfit choices, much in the same as the overall aesthetic of your watch. For example, if you wear a lot of black, then a black or white dial might suit you best. Likewise, if you wear a lot of navy, then blue or green might be best. Ultimately, this is a consideration for you, and only you, to make.
Besides the dial color is one other way for you to consider the color of the luxury watch that you want to buy, the color of the metal. Typically luxury watches are made of metal, and thus can be silver-tone, like platinum, white gold, or stainless steel, or gold-tone like rose gold, yellow gold, red gold, etc. By considering the metals that you typically wear in your other jewelry, you can narrow down the sort of luxury watches you want to buy. Of course some watches can be made of other materials but consider their case and bracelet/strap colors the same way you would consider their dials – do their colors match your outfits.
Some Models
Once you figure out the aesthetic, size, and color of the watch, you want to buy; you will need to explore various models and brands to see if you can find a watch that hits all your notes. One of the best models to consider if the Rolex Datejust. With a large selection of vintage and modern models, various sizes from 26mm to 41mm, and almost an uncountable number of dial options, the Datejust is an incredible selection for women. In the same vein, the Rolex Oyster Perpetual collection has nearly every base considered but with fewer vintage options or luxury variants with diamond-set dials and so on.
Beyond Rolex is another incredible brand to consider in Hublot, given their incredibly diverse use of materials, colors, sizes, etc. However, the brand is relatively young, so they do lack vintage options if you are that way inclined but considering their impressive roster of colorful and modern sports-orientated watches beloved by men and women alike; their renowned luxury watches are some of the most stylish on the market.
Of course, if you want something offering a higher standard of horology, then Audemars Piguet is a fantastic option, but the sizing of their best-known model, the Royal Oak, tends to run a bit larger than its case diameter might suggest due to its integrated bracelet. They do have a large selection of vintage models, but they can get quite expensive - even in relation to other luxury watches of the same caliber, so that is another thing to keep in mind on your hunt for the ultimate women's luxury timepiece.