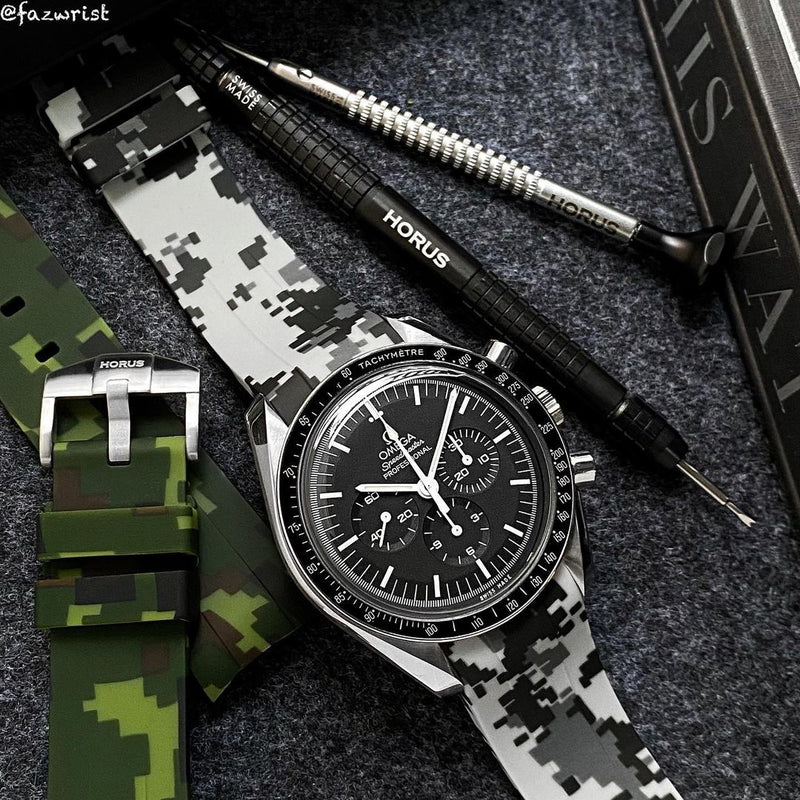 Three Thanksgiving Gift Ideas for Watch Lovers
Getting your loved one a gift that they'll love can often be quite a daunting task. You're never quite sure if that special someone will like what you get them, and that can really take the fun out of something meant to be special. Luckily for you, however, if your special someone is a watch lover, an enthusiast, or a hard-core collector, then we're about to make your life a whole lot easier this Thanksgiving.
Watch Straps
Well, let's be honest, you didn't expect us to leave this out, did you? While we might seem biased, watch straps are probably some of the best value gifts that you can get a watch lover. Having a selection of different watch straps allows any collector to quickly and cost-effectively transform the look of their watch from the standard to something totally personal to them.
Straps essentially allow you to turn one watch into multiple different watches, and the more straps you have, the more ways you can wear the same watch. Even better, the more watch straps you have, the more occasions and outfits your watches will have you covered for! Strap bundles are the best value to achieve this as they allow you to buy in bulk and save yourself some money, and hey, we even have our own watch strap bundles available in our site!
Watch Tools
Just like how any hobbyist should have the tools to enable them to take part in their hobby as much as possible, every watch lover should have a basic set of watch tools. And so, another great gift for a watch lover this Thanksgiving is a set of watchmaking tools. Just like how car enthusiasts love tinkering with their cars, the same can be said for watch enthusiasts. Some want to perform mini-services on their watches; some want to regulate their own movements or just play around with the mechanisms; no matter what, it all requires having the right tools for the job.
Perhaps one of the most significant benefits of having a set of watchmaker tools is being able to safely change from one strap to another, change bracelets, add or remove links from bracelets. There is nothing more frustrating for a watch lover than getting a new watch and wanting to size the bracelet or swap the strap and not being able to. A set of watchmaker tools might seem like a small gift, but it will really delight your loved one this Thanksgiving.
Watch Rolls 
Finally, another one of the most practical and beneficial gifts you can give the watch lover in your life this Thanksgiving is a place to store their watches, particularly if they travel a lot and like to bring a selection of their watches. Watch rolls are probably the best way for a watch lover to travel with their watches in a neat, safe, and compact manner without having to stuff their watches in socks or whatever else.
Available in a variety of different materials and colors and at an extremely wide range of price points, watch rolls can overload you with choices this Thanksgiving. Some advice we would give is to make sure the watch roll is compartmentalized so the watches can't touch one another and cause damage, that they are soft on the inside, have sufficient cushioning, and are made of a sturdy material on the outside like leather or suede. These materials are best suited to constant opening and closing and will keep your loved ones' watches safe for a very long time. It won't be another few Thanksgivings before you'll have to replace this gift!
While there are plenty of gifts to get your watch-obsessed loved ones this Thanksgiving and upcoming holiday season, know that as someone that loves watches, they will love any present that is remotely linked to their passion of horology. All watch lovers are obsessed with watches and anything watch related will certainly make your watch loving loved one happy this Thanksgiving.