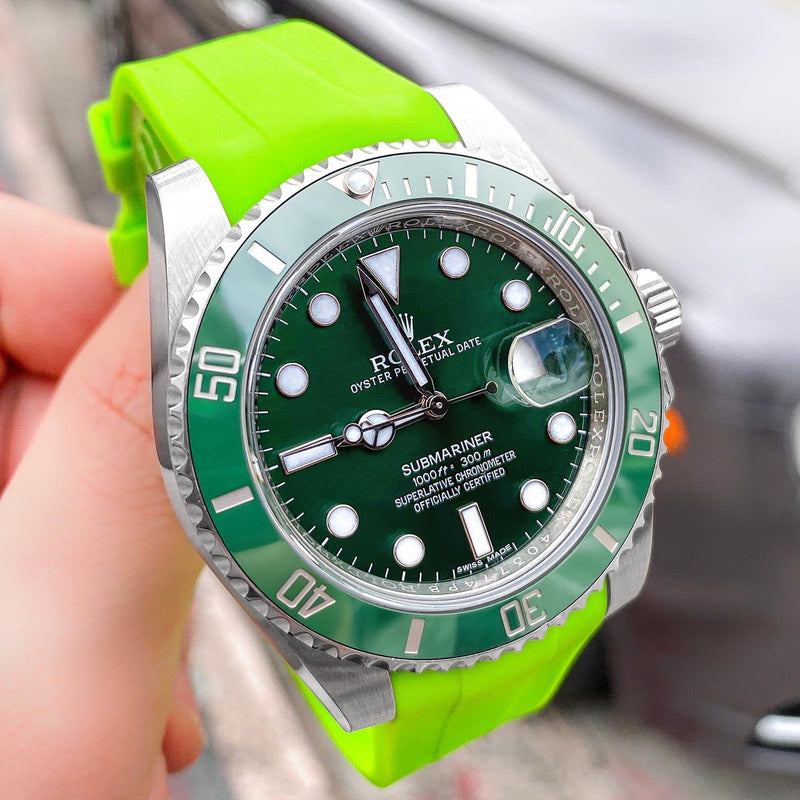 Five of The Best Dive Watches You Can Buy For Under $5000
Within the world of horology we have an eclectic mix of use cases for the watches we love. While some of these may seem redundant in today's world of digital tools, it reminds us of the original purposes that our watches had back in the day. From Pilot's watches enabling the calculation of fuel usage, average speeds and much more, to Field watches enabling coordinated assaults on targets in WWI and every war since, the humble wrist watch has enabled humanity to free up some brain power for other tasks.
Amongst the vast array of different types of watches out there, one consistently reigns supreme as the most popular, and widely worn, and it is the dive watch. Granted, dive watches don't see much of the open ocean these days, they still have a special place in the hearts of us watch lovers. With their sporty designs, robust cases, impressive water resistances, legible dials and often incredible origin stories – they make fantastic daily wearers for enthusiasts and the general public alike. In addition, a lot of dive watches can be dressed up quite easily too with just a strap change, meaning they offer superb value for money as they quite often make up the best one watch collections. Here we are going to compile a list of the best dive watches you can buy for every major budget under $5000.
$150 Budget - Casio MDV106-1A
Starting things off, we've got the Casio MDV106-1A. While Casio aren't known for making high-end watches or even sports pieces in general, they've certainly hit the mark with the MDV106 for just around $150. Featuring a clean legible dial, a 40mm case, a dive bezel, date function, and an impressive 200m water resistance, this is just about the best dive watch you can buy at this price. While it has a quartz movement, unfortunately, we have to expect it at this price point, but it makes up for it everywhere else in its design. Also, quartz movements aren't without benefit too. They are cheap to maintain and are more accurate than any mechanical movement.
$500 Budget – Seiko Prospex SRP779
With a $500 budget, you can begin to look for certain things to be in your dive watch that you can't with smaller budgets, namely an automatic movement. The Seiko Prospex delivers not only an automatic movement but a date and day function alongside a heavily lumed dial, 200m water resistance, and a very comfortable 44mm cushion-shaped case. The Prospex even has its crown at 4 o'clock so you can access it while you are wearing it – not essential, but a nice touch, and historically relevant as that's how Seiko's older divers were designed. This is undoubtedly the best dive watch you can buy for 500 bucks. Feel free to explore our collection of Seiko Prospex straps here.
$1000 Budget – Squale 1521
With $1000 in our pocket, we can start to explore dive watches that are a bit more hardcore. With that, we can look to Squale, a brand that began manufacturing specialized diving watch parts – namely cases, for other watch brands. Eventually, Squale turned that know-how into their own brand and today have a wide range of diving watches to choose from, and nothing else, so you know they mean business. While they aren't mainstream, they make some of the best dive watches around – even if you have more than $1000 to spend. The 1521 range starts at about $950 and comes with an impressive 500m water resistance, heavily lumed dials, and a crown at 4 o'clock. With four dial variants to choose from, the 42mm 1521 is a very versatile collection, whether you plan on diving with one or just wearing it to enjoy. No matter your budget, look to Squale for a great dive watch. With a 20mm lug width we can't help but imagine a Squale 1521 on one of our 20mm lug straps. If you have any shots of your Squale on a HORUS watch strap be sure to tag us in your pictures, we'd love to see them!
$2500 Budget – DOXA 1500T
This is the price range when things get serious, and you can buy a watch that can truly take a beating. Known for their ability to make some of the best diving watches on Earth, DOXA are one of the most historically significant dive watch manufacturers in the world, and this DOXA 1500T is a steal for just $2390. With a 45mm cushion-shaped case, a mind-boggling 1500m water resistance, DOXA's iconic specialized diving bezel, and a helium escape valve, this is probably one of the most viable diving watches on the planet. Whether you're planning on diving or just want a piece of horological history from the brand that introduced helium escape valves to the public, the DOXA 1500T is the best dive watch you can buy if you have $2500 to spend.
$5000 Budget – Tudor Pelagos
With a $5000 budget, we can enter the foray of some truly luxurious timepieces. While $5000 won't get you a Rolex, it will get you the next best thing - a TUDOR. The TUDOR Pelagos is TUDOR's hardcore diving collection and comes in three variants, blue, black, and LHD – which ensures lefties are covered. With a 42mm titanium and steel case, this imposing piece is light on the wrist and comes kitted with the COSC-certified in-house TUDOR MT5612 movement and one of the most ingenious bracelet clasps on the market. Water-resistant to 500m and fitted with a helium escape valve, the TUDOR Pelagos blends luxury and functionality to produce perhaps the best dive watch on the market, with it challenging other dive watches far beyond its price tag. If you want a serious dive watch, look no further than the TUDOR Pelagos – this has everything you could ask for and more. Feel free to explore our collection of luxury TUDOR watch straps here.