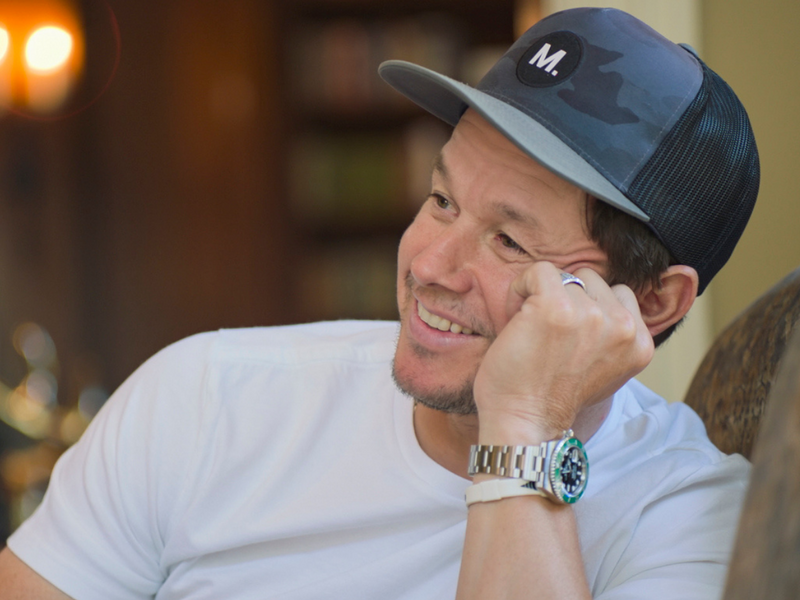 7 Celebrities and Their Favorite Watches
Ever since its origins at the beginning of the 20th century, watchmaking was an industry fixated on providing accurate information to men and women to aid them in performing particular tasks. Born as tools that relied on accuracy, wristwatches were expensive and so quickly became status symbols. 
Since then, luxury watches have continued to grow as a show of wealth, style, and hypothetical membership cards for exclusive communities. As such, it serves as no surprise that celebrities are drawn to cashing in on the humble wristwatch as a form of social currency. Here are seven of the world's biggest celebrities and some of their favorite watches.
Jake Paul
Arguably the most controversial celebrity on this list, Jake Paul has gone from Viner to Youtuber to Disney Star to online personality and boxing bad boy in what is perhaps the most diversified career out of anyone on our list. While some hate him, we can't help but praise his choice of timepieces as he is often spotted wearing our very own Horus Straps AP straps on his Audemars Piguet Royal Oak Offshore.
A sports watch on steroids; the Royal Oak Offshore was launched in 1993 as an ever sportier take on the Royal Oak, which was already a sports watch. With greater water resistance, rubberized pushers, a heftier case, and a Horus Straps rubber strap, Jake's Royal Oak Offshore could tackle anything!
Mark Wahlberg
Amongst some of Hollywood's most popular and highest-grossing actors, Mark Wahlberg is a titan of the movie industry. Famed for his muscular physique, Boston accent, and grueling work ethic, Mark likes to enjoy an incredible wide-ranging watch collection.
While he owns just about every watch under the sun, from the latest Patek Philippe Tiffany-signed Nautilus, two Rolex "Rainbow" Daytonas, and several other watches, he is often seen wearing his Rolex Submariner 'Starbucks', perhaps as an ode to his Irish and Bostonian heritage. A spectacular watch, the Starbucks was released in 2020 as the updated Rolex Submariner with slimmer lugs, a black dial, and an updated movement that far out-performs its predecessor. 
LeBron James
Another of the world's biggest superstars and often in the debate as one of the greatest basketball players of all time, LeBron James is undoubtedly a household name just about everywhere in the world. While his acting career might not have started as well as his playing career, there is no denying that his career as a watch collector is up there with the greats too. With a level of celebrity that is second to none, there is no watch LeBron can't get his hands on, no matter how long the waiting list for normal people like us. 
As such, he is often seen pictured wearing everything from Richard Mille to Patek Philippe and Rolex. However, with such an impressive collection, it is surprising to see LeBron wear his Rolex Oyster Perpetual "Coral Red" so often. While impossible to buy at retail, it is technically an entry-level piece from the Genevan Giant and, as such, must be one of LeBron's favorite watches.
Ed Sheeran
Having taken the world of songwriting by storm, Ed Sheeran is one of the world's biggest names in the world of pop music. After breaking onto the music scene, Ed rewarded himself with his first luxury watch before falling into the rabbit hole that we all know all too well. Ever since, Ed has been spotted wearing vintage Patek's, modern G-Shocks, and everything in between.
A true watch lover, is it difficult to tell what Ed's favorite watch is, given just how rare it is to spot him wearing the same watch twice. Nonetheless, one of his most often spotted watches is his Patek Philippe ref. ref. 5370 split-seconds chronograph. An incredible piece of horological engineering, this is a true "IYKYK" kind of timepiece and the mark of someone that appreciates true horology for what it is; an art form.
Cristiano Ronaldo
Arguably the biggest celebrity in the world with an unparalleled social media following and one of the most impressive lists of honors with regards to his career as one of the world's best-ever soccer players, Cristiano Ronaldo is known for his luxurious lifestyle and love of jewelry. While he owns an extremely extensive collection of watches, he has an affinity for Franck Muller and their diamond-studded timepieces. Amongst some of his favorites are his two tourbillon-featuring diamond-covered Franck Mullers, one being a piece unique and the other sporting a stunning blend of diamond and red rubies.
Credit: https://superwatchman.com/cristiano-franck-muller/ 
John Mayer
Easily one of the most famous singers involved in horology, John Mayer has infamously invested in Hodinkee and even collaborated with the famed media/authorized dealer on a Casio G-Shock. Still, his most significant milestone in the horology industry has to be getting a Daytona nicknamed after him! 
After appearing in an episode of Hodinkee's "Talking Watches," where he recounted his love for the yellow gold green dial Rolex Daytona ref. 116528, the variant was immediately turned from showcase-dweller to one of the industry's most sought-after watches and developed a massive premium on the open market. So, while we don't know for certain that it's his favorite out of his massive collection, he probably does love that he has his very own Daytona variant named after him! 
Conor McGregor
Ireland's hard-hitting superstar, Conor McGregor represents the truest form of a rags-to-riches story, and he loves to celebrate that. Not afraid of spending his money and flaunting it, Conor has a colossal watch collection, but his favorite has to be his platinum Rolex Day-Date with a beautiful ice-blue dial. A stunning watch indeed; Conor has been spotted wearing it out and about, and even during his training sessions. If that doesn't mean he loves it, then what possibly could?!